2017 Plans
Hey all! Not a whole lot to report in the project area, but a lot is going on here at Eve & Theo, especially on the home front.
I've been working on clearing out the house again, only this time I mean serious business. I'm not playing around with the what-if's or the trying to sell things. I'm straight up giving things away just so that they're out of my house. I just can't deal with it anymore.
The house makes me way more stressed than it should, and if it's stressing me out, lord knows it's been killing Aaron for about 80x longer. It needs to be cleaned; part of me feels like it would be better to just move and only keep the things I want to move into a new place. Everything else is just superfluous crap that takes up space, time, and money.
Get. It. Out.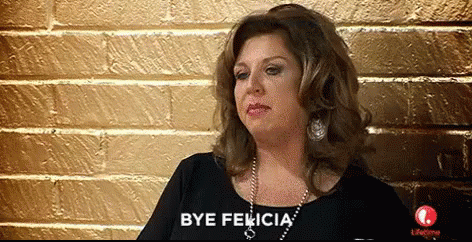 So I've been driving a box or two of god-knows-what to Salvation Army & Goodwill a week, posting furniture up for grabs on Facebook, and just generally ditching the excess. My weeks have become a little bit crazy.
Amidst all the crazy though, I've had a few good scores that have a purpose. They'll sit in storage until they're used, but you can't go wrong with free things that you have a plan for, right? I'll show you what I'm talking about, but first things first.
I have plans in the works to open a vendor booth at a local antique mall this year! I'm currently perfecting & stocking up on candles, going through my several collections of small items, and making network connections that'll help me down the road.
Right now the plan will be mostly for small items with the occasional piece of furniture. The vendors I've connected with say that your small items end up paying your rent plus some pocket money. Your passion pieces (i.e. furniture) are nice bonuses, but don't often sell as well as things people can carry in their hands. Have several of the same thing/style & you're in even better shape. So my inventory will most likely begin as this:
-candles & melts
-vases
-milk glass
-picture frames
-small decor items
-Pyrex, Glasbake, & FireKing items
But in order to sell small things, you need big things to hold it all, right? That's where my free scores come in. I've picked up a couple of great display pieces in the past few months that will be perfect for holding these smaller items & showing them off. They're easily accessible, not out of reach, and have good aesthetics.
First up is this MCM hutch. With drawers, doors, & shelving on the bottom, and the glass display up top, this will be a great way to show off candles, melts, and some smaller decor items. I can prop open the doors to show off items on the shelves inside, pull open the drawers to different depths for melts, and display the candles inside up top with a few frames or smaller decor.
Then comes this ladder shelf (love!!), complete with 8' shelves that'll provide plenty of space for other items, like the milk glass collection, the occasional mason jar grouping, and the vintage kitchenware.
I'm hoping to find a few cute baskets to display some textiles in, such as blankets, throw pillows, and fabric pieces I'll never use. The walls are pegboard, so I'll be able to easily hang items as well, possibly offering up space for consignment to artsy friends looking to make a little money on a hobby of their own.
The booth will also allow me to continue my hobby without constantly filling up our house with new things, casting the old things aside to never be seen again. I can at least take the old things away to be used elsewhere with the booth, possibly making an extra buck or two along the way.
After all the initial excess is cleared out (I'm coming close), I plan on doing the "Spark Joy Challenge," using the guidelines set forth in the Marie Kondo books. I haven't yet purchased either print, but I have been reading up on it via Pinterest posts & other bloggers' experiences. It seems like something I'll enjoy the outcome of, even if I do hate the process.
You can read all about one blogger's experience --->
here
.
So those are the big plans. I'm sure many more smaller plans will come along, but for now, I'm trying to focus more on the big picture.
I've gotten closer to the house I want design-wise over the past year or so, and now it's finally time to hone it all in. This means getting rid of a ton of previous design choices (I've already sold and given away quite a bit of furniture & decor for a grand total of $162 so far), sorting through the stuff that I like, but do not love, and getting rid of the ever growing "I'll use that on a project someday" pile.
Well, I suppose I should get back to clearing some space in the basement out...!
See you next time (hopefully with a lot less stuff)!